by davidelp 13 November 2008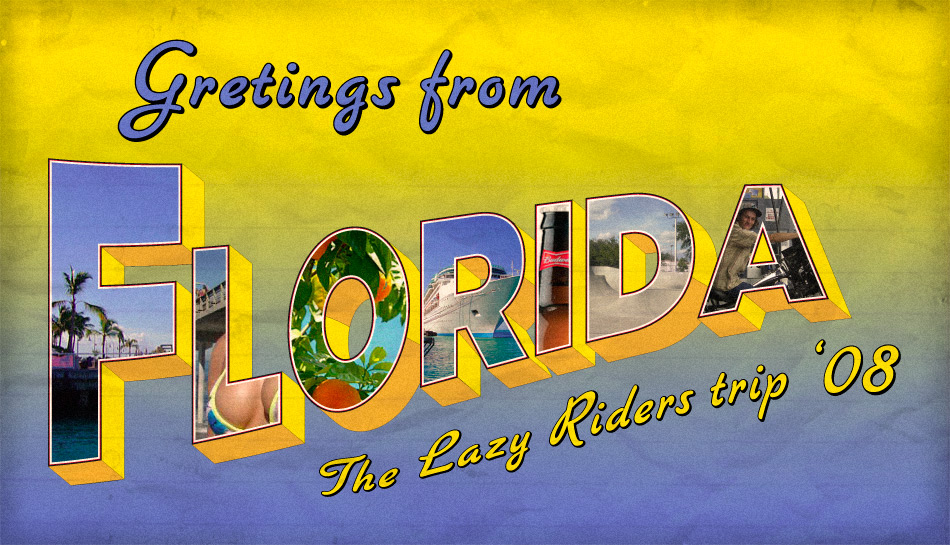 The Lazy Riders trip '08 started last Monday. After a hard journey the riders, Marco Lambertucci, Daniele Galli, Raul Lupianez e Sergio Minnici reached Orlando, home base of the trip.
Daniele, the team manager, send us a small report of the first day spent in Orlando.
"Today we had the first approach with the Orlando skate scene with the Covert skateshop guys. They took us into one of the Orlando concrete skatepark. Basically one of the best skatepark that I'd never seen.
We spent all the morning there and the afternoon fiming in some secret spots with the local Ryan Nix and his filmer David.
It's only the first day, this place is the paradise…Keep in touch"