by davidelp 9 settembre 2011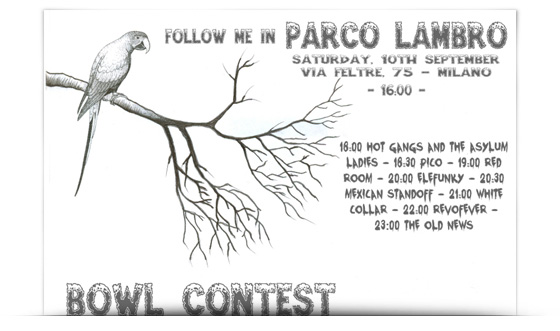 I local del Lambro vorrebbero dar vita ad un'associazione in modo da contare qualcosa in più nelle varie amministrazioni evitando dove possibile sprechi e assurdità architettoniche.
Volete dargli una mano? Unitevi a loro sabato 10 settembre al The New Deal – Bowl contest.
Inizio contest alle 16, free skating e warm-up da quando volete, dalle 18 in poi concerti a rotazione con Hot Gangs And The Asylum Ladies, Pico, Red Room, Elefunky, Mexican Standoff, White Collar, Revofever, The Old News.
PS
lo sapete che al Lambro c'è un albero in cui vivono due pappagalli?