by giuli 29 dicembre 2009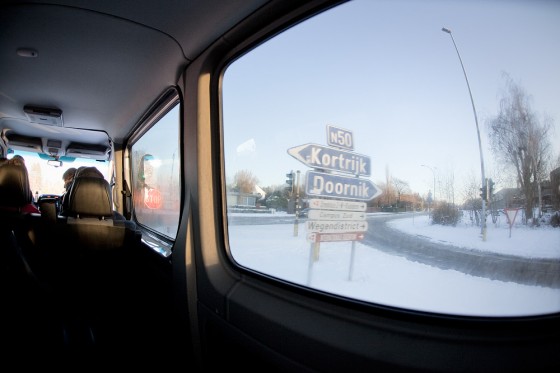 Il bastard store, rappresentato da Edo Paris, Daniele Galli e Marco Lambertucci, ha appena partecipato al Vans Bash 09, la finale europea del "Battle of the Shops", tenutosi allo Zumiez Skatepark di Kotrjik, Bruxelles.
Avendo vinto la tappa Italia / Canton Ticino, i lazy riders avevano accesso diretto alla semifinale, dove purtroppo si sono fermati.
Come immaginavo, il livello della gara è stato altissimo, e la vittoria è andata ad Hawaii Surf Shop di Parigi, che vanta un team d'eccezione composto da nientepopodimeno che Bastien Salabanzi, Marc Haziza e Adrienne Boullart.
Il park Zumiez è spettacolare e nonostante il freddo che riusciva a penetrare anche all'interno, la session è stata delirante.
Godetevi la piccola gallery di foto e video che ho realizzato insieme all'amico Elliott Vanderbroeke, che tra l'altro era nostro driver per l'evento, e trovava pure il tempo di lavorare allo store Zumiez all'interno del park e di fare due foto. Efficienza nordica.
Per vedere un video report dell'evento, cliccate qui: video 1, video 2.