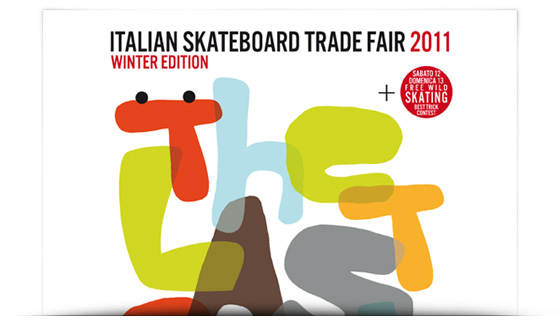 Ci sono mille motivi per fare una fiera dedicata allo Skateboard, e nessun motivo per non farla…
Dopo il primo esperimento estivo, The Last Call si presenta per la prima edizione invernale dal 12 al 14 febbraio 2011 negli spazi del Lambretto Art Project a Milano.
The Last Call è l'unica fiera italiana dello skateboarding, ideata, organizzata e gestita dai principali esponenti dello skateboard business italiano tra cui anche il nostro Max Bonassi. Skateboarding, contest a sorpresa, eccellenti proiezioni video e tutte le novità del mercato.
Noi ci saremo con le anteprime dei prodotti bastard, Jart e Electric, passate a trovarci.