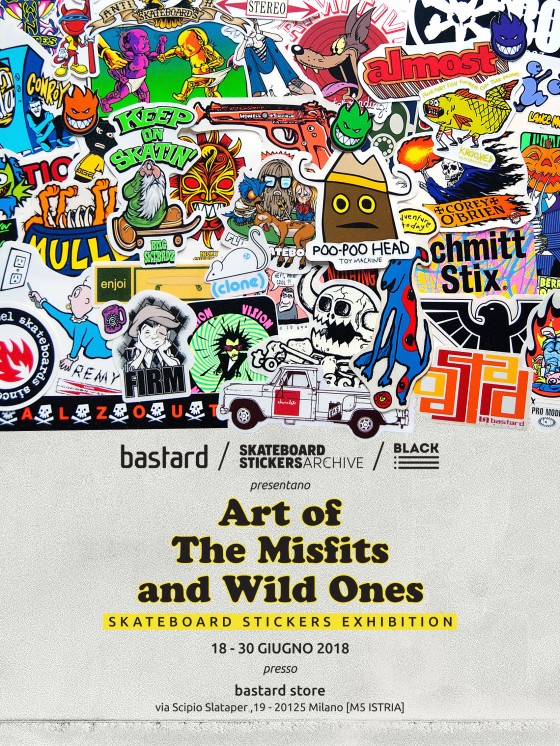 Mai nella storia della società moderna l'arte ha avuto un ruolo così importante per una sottocultura come nello Skateboarding.

J. Scott Stratton / Blacklisted magazine
Dal 18 al 30 giugno bastard, Skateboard Stickers Archive e Blacklisted magazine presentano Art of The Misfits and Wild Ones in anteprima assoluta al bastard store di Milano.
La mostra, curata dal collezionista di skateboard stickers Alejandro Melo, raccoglie una selezione degli adesivi più significativi raccolti in un arco di tempo di circa trent'anni e rappresenta "un omaggio alle migliaia di eroi non celebrati e artisti perlopiù ignorati dalle masse, che hanno contribuito a formare una vera e propria cultura".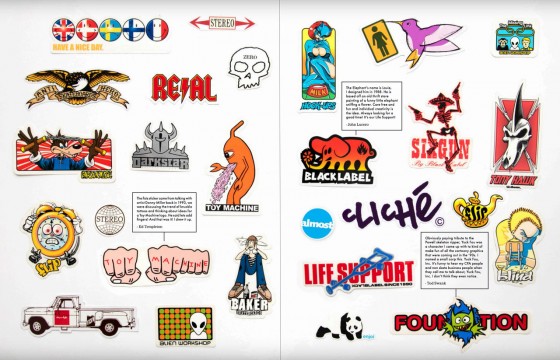 L'inaugurazione è lunedì 18 giugno alle ore 18:00 nella mini gallery del foyer al pian terreno del bastard store in via Scipio Slataper 19 a Milano dove per l'occasione della via alla Red Bull Skate Week e per tutta la settimana, ci sarà un beer garden all'aperto curato da Ceres e skate session tutte le sere fino alle 22:30.
Nella giornata di martedì è previsto un workshop di serigrafia sul tema, in collaborazione con CORPOC (iscrizioni gratuite su Eventbrite con 12 posti limitati, lingua italiano e inglese).
Per tutta la durata della mostra ci saranno incontri informali per lo scambio di collezionabili e verranno distribuiti gli adesivi che ci hanno gentilmente fornito alcune skate companies.