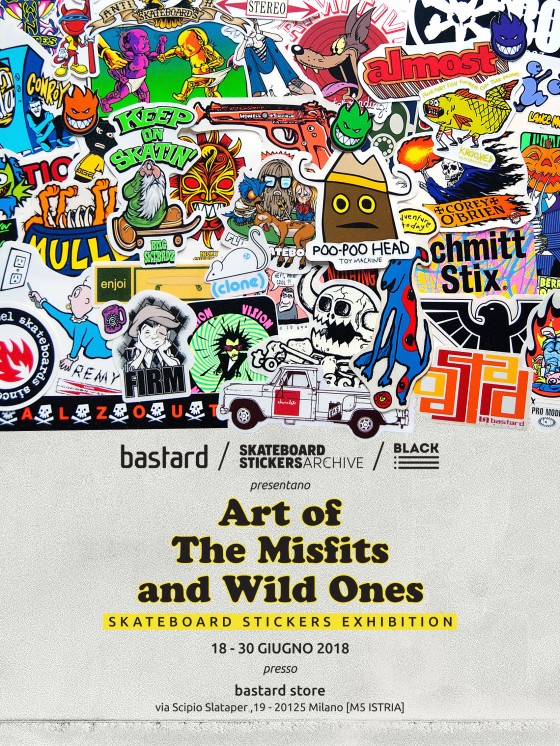 Nowhere in the history of modern society has art been such a prevalent part of a subculture than in Skateboarding.

J. Scott Stratton / Blacklisted magazine
From June 18 to 30 bastard, Skateboard Stickers Archive and Blacklisted magazine present Art of The Misfits and Wild Ones at bastard store in Milano.
The exhibition, that gathers a selection of the most iconic stickers spanning three decades, is curated by skater and collector Alejandro Melo and is a "homage to the thousands of unsung heroes and underrated artists that help build an entire culture and influence a whole era of art".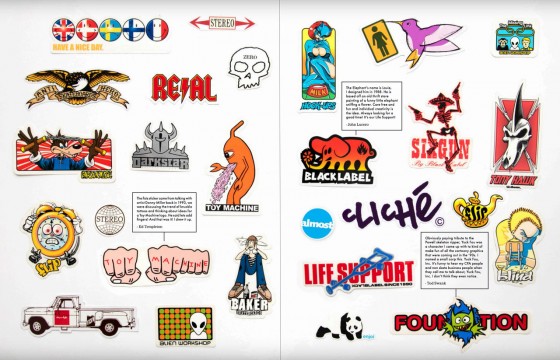 Grand opening on Monday June 18 at 6PM in the mini gallery of the foyer downstairs at bastard store in via Scipio Slataper 19 a Milano where for the occasion of the Red Bull Skate Week start and for the whole week, we'll host a beer garden curated by Ceres and skate sessions every afternoon until 10:30PM.
On Tuesday, starting in the morning we'll run silkscreen workshop on the topic and in collaboration with CORPOC (free registration on Eventbrite, only 12 seats available, italian and english language).
For the whole exhibition an informal stickers' swap exchange market is on schedule and stickers giveaways too.