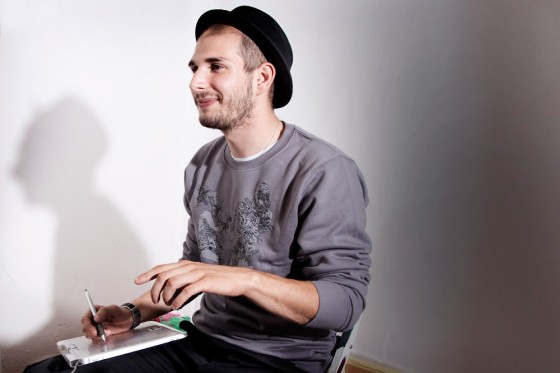 Maybe due to his recent trip to California Luca Zamoc, our painter friend with a hefty talent, reveals a colorful world of his own snapping out of the misty, monochromatic reality that he was known for.
Unbelievable? Visit his new website updated with the latest works, among which the bastard store murales that later became a t-shirt.
Want to see his work with your own eyes? You just lucked out, as his exhibition is grand opening on Friday, April 29th (7pm through midnight) at the Dispenser in Viale Faenza, 12 Milano.
During the show he will be performing some live painting together with Mosone, Sea and 2501.