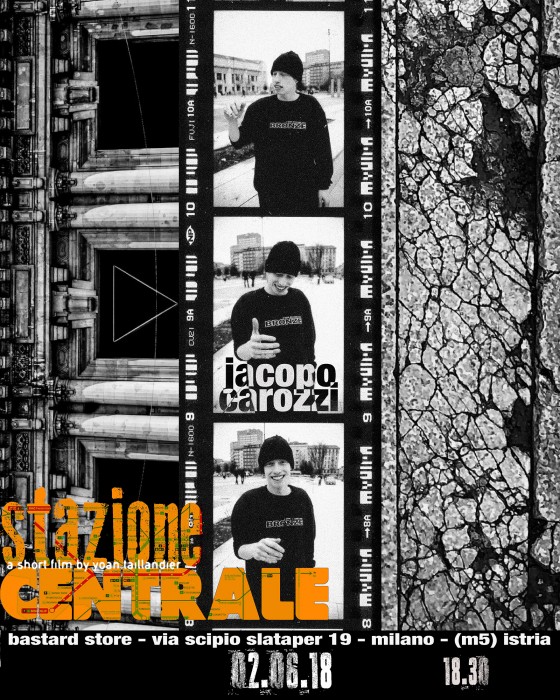 Jacopo needs no intro. We just want to to say that for his new videopart he is paying homage to one of the most iconic skate plaza in the world: Stazione Centrale of Milano.🔥@pufftuffandskatestuff screening this Saturday June 2 – starts 6.30pm at bastard store with beer garden and bowl sesh
Next Saturday June 2 starting 6.30pm. This short film by Yoan Taillandier with Nike SB support.
via Scipio Slataper 19 – Milano [M5 Istria]
For the occasion a new screening setup in the foyer, beer garden with Muttnik and a classic bowl session with friends. Awesome.