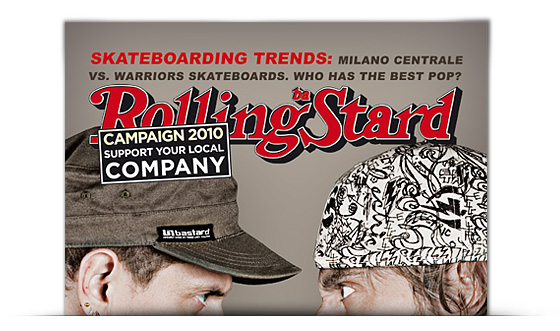 If you'd like to know who are the people that designed the Colander jacket, who's behind the Riot artwork or what inspired the colors of the Tropical pasta collection, you can find these answers inside issue 26 of the bastard Catazine, codename Rolling Bastard, which is now available at bastard store.
Inside the stories of Warriors Skateboards, NotAWonderBoy, Luca Zamoc, Pink is Punk, Punkreas and Tropical Pasta, the people we collaborated with for making the clothes we're wearing this summer, particularly for the JAMMIN' and ARTISTUFF collections.
The bastard catazine is available at bastard store or you can check out the online version of bastard CataZine.