by davidelp 27 September 2012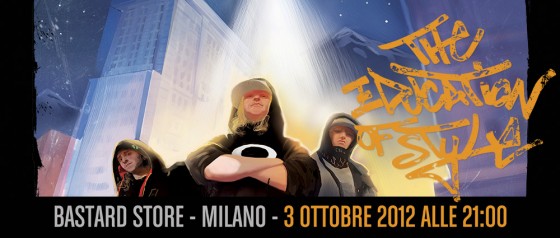 Tanner Hall, Henrik Harlaut and Phil Casabon will be hitting the bastard store on the 3rd of October. They will attend the premiere of their latest movie "The education of Style" by Inspired media.
Do you want to meet the Inspired crew, watch their latest movie and get a glossy poster signed by Tanner, Henrik and Phil?
Where? Milan, bastard store, via Scipio Slataper n19
When? Wednesday October 3rd, 2012
What time? 9:00 pm
I wanna be there, what should I do?
Seats are limited, so, if you want to attend the premiere, you have to do two simple things.
Visit the facebook page event or Google+ and click "going".
Answer the question" Which are the nicknames of the three skiers featured in the movie?"Send you reply to inspired.premiere.italy@downdays.eu and the first ones win free tickets for the premiere.
Harry up seats are limited!