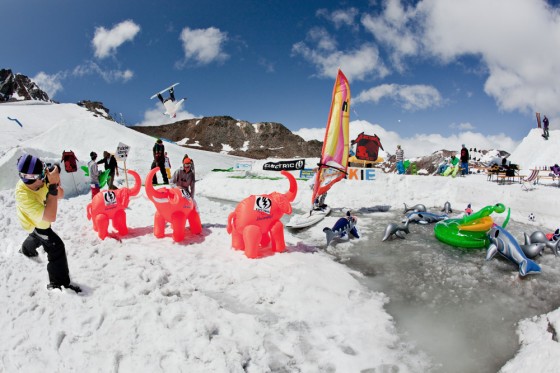 Man, we make it safe! It was not easy at all, special for the Grill and the party, but the week end in Val Senales was great…
Saturday morning Supersession at the big Jump and Ignorant Session at the pool, check the gallery below. In the afternoon we grll and dink the all day at the skatepark. Nikolai Danov and Marco Lambertucci were skating and we were playing ignogolf!
The night was too cold for party outside, so we moved to the Leon's pub and the party went crazy (as usual over there).
Thanks to Gentlemen Riders, Alex Fakieshop, all the riders, drinkers and party animals! It's always good to spend a couple of days there, they are champions in "happiness"!