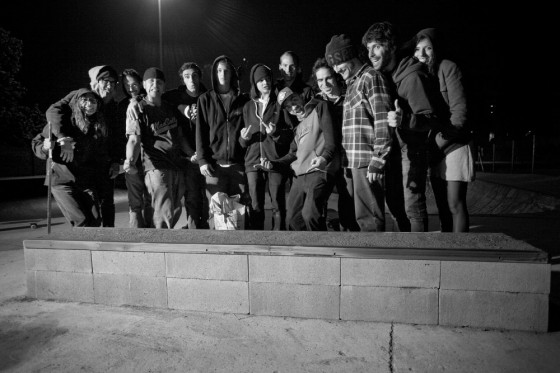 A hard working crew gathered on Saturday night in order to build a concrete fixed ledge at the Lambro Skatepark.
Cohesive teamwork gave the desired result in a short time, although i didn't do much with the excuse of documenting the whole op.
Thanks to everybody present on Saturday now even an invetered, and moroned, streeter like me will have his piece of heaven at the Lambro park.
And, who knows, in between a tailslide and a k grind i might finally drop into those, for me, long dreaded transitions…
Thanks and thanks again, here is my contribution with this little photo report.