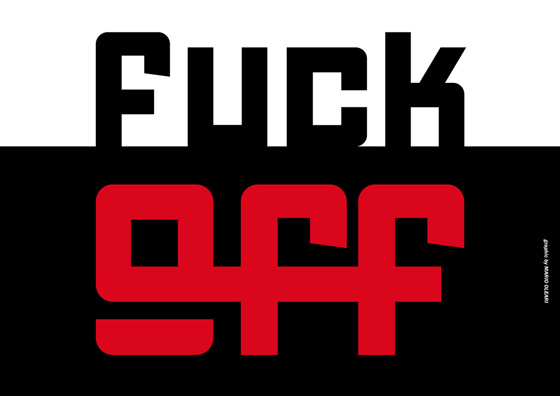 4X4=16. Sixteen artists gather together for Fuck Off, street art stickers event organized by marco Oleari and supported by Neuro Shock from Modena.
Besides stickering everything these Modena artists will develop a collective graphic designed to be printed on a limited edition t-shirt made by Neuro Shock.
Luca Zamoc will be part of this collective, so it's for sure going to be interesting.
Friday, 7th May
from 11 pm
Mr. Muzic Off
Via morandi 71 Modena