by davidelp 11 febbraio 2010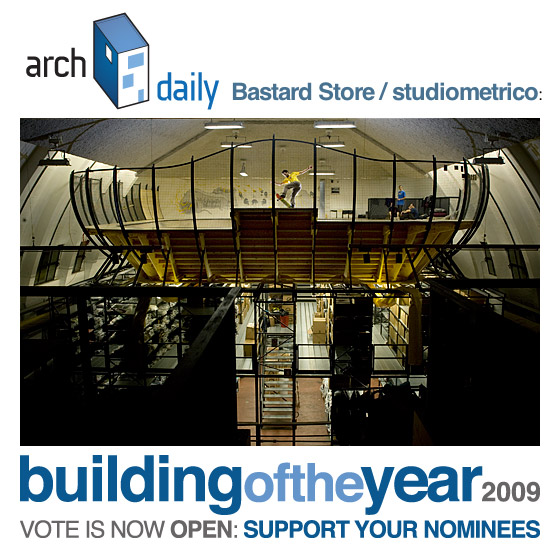 Nel corso del 2009 ArchDaily è diventato il website di architettura più visitato e questa notizia non ci sorprende vista la quantità di contatti che il post pubblicato a maggio ha portato al bastard store. ArchDaily ha deciso di celebrare i successi raggiunti nell'ultimo anno con il Building Of  The Year 2009 award votato dai lettori.
Adesso il bastard store ha raggiunto la fase finale delle votazioni entrando nella Top 5 della categoria Interiors… non è poco vista la quantità dei progetti in nomination ma manca ancora il tocco finale di tutti i supporters dotati di Facebook o Twitter.
Al link qui sotto puoi votare per il bastard store:
archdaily.com/building-of-the-year/2009