by davidelp 11 February 2010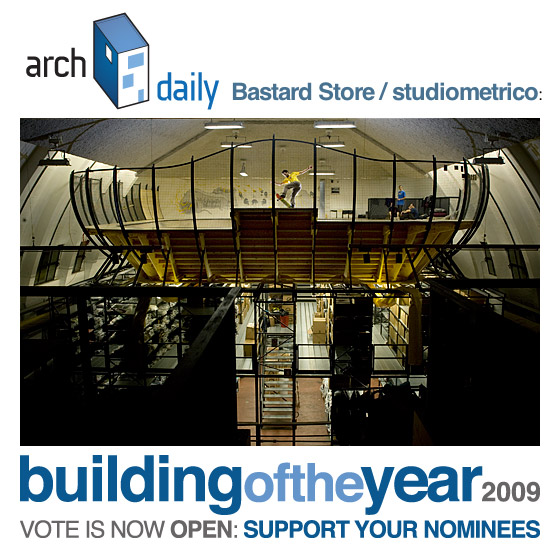 During 2009 ArchDaily turned into the most visited architecture website and this doesn't surprise us at all, having seen the amount of contacts that their post published in May brought to the bastard store. ArchDaily chose to celebrate its successes of the last year with the Building Of  The Year 2009 award, voted from the readers.
Now the bastard store has made it into the finals by entering the Top 5 of the interiors section… and it's huge considering the large number of projects in nomination, but we still need the final touch by all supporters provided with Facebook or Twitter.
You can vote for the bastard store by following this link:
archdaily.com/building-of-the-year/2009