by giuli 12 February 2010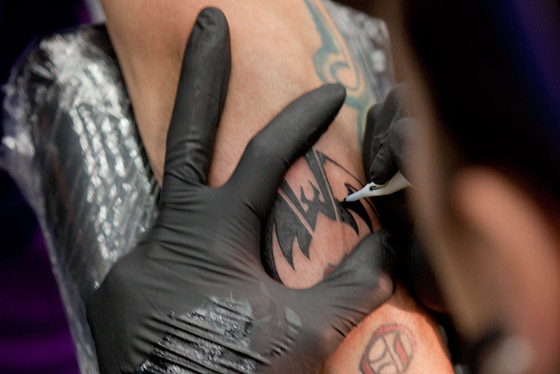 Pirates, warriors and tatoos?
I'm not talkin' about the latest episode of "Pirates of the Caribbean"; it's simply what i had to deal with when i teleported myself to the Warriors booth at the Ispo in Munich. They were all dressed up like they had just shored from their galleon, and a couple good lookin' pirate galz were offering free tatoos depicting the bat, historical Warriors logo.
Pirate tales apart, we did appreciate the Warriors FW 2010 collection, the new Myths series decks, of which i loved the Cyclope, artwork by Marcello Crescenzi, and a nice Warriors customized wallride, that hosted a fun best trick contest at the end of the miniramp sesh.
All of this in front of the Volcom miniramp (awesome! good job IOU Ramps), ripped by top rippers, among which Martino Cattaneo that did very well in a pit of wild beasts.