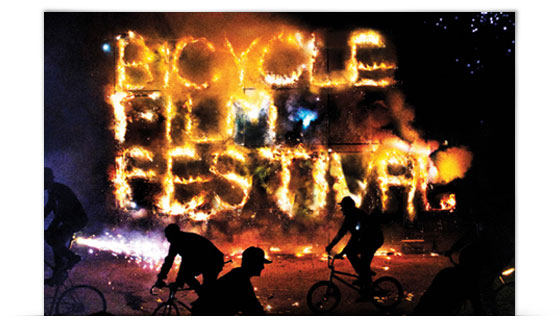 E quest'anno un film della ormai nota rassegna arriva a cavallo di una bici e con la tavola sulle spalle!
Venerdì 15 Ottobre alle 21.30 verrà infatti proiettato Riding the White Long Cloud.
Sette skater professionisti (tra cui Cairo Foster, Chris Haslam e Rick McCrank) attraversano la Nuova Zelanda in bicicletta, percorrendo sotto la pioggia valli e montagne, campeggiando into the wild e cercando sempre nuovi skate spots.
Il Bicycle Film Festival 2010, in tour in 38 città di 4 continenti, approderà a Milano dal 15 al 17 ottobre, presso gli spazi della Triennale di Milano, in viale Alemagna, 6.
Maggiori informazioni le potete trovare qui.
E davvero ce n'è per tutti i gusti…