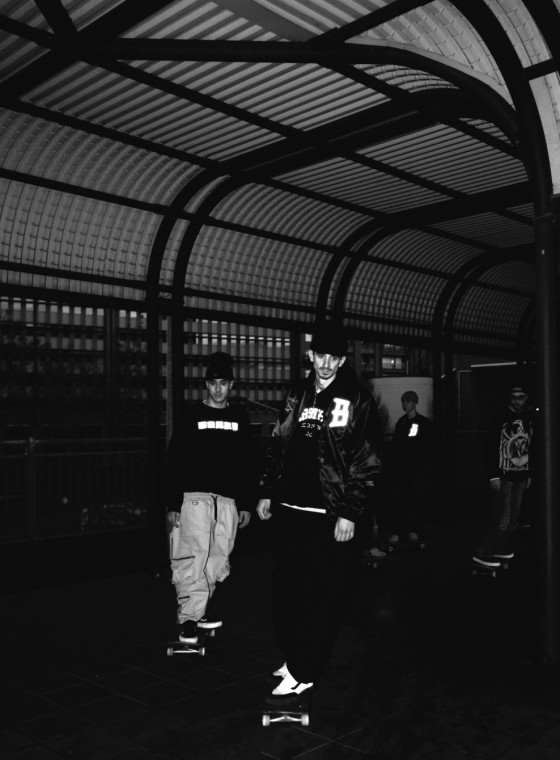 Questa volta abbiamo collaborato con gli amici di 5tate Of Mind a Bologna su una serie snella di vestiti per la primavera, da utilizzare in città e magari anche di notte, considerati tutti i dettagli catarifrangenti utilizzati nel design.
Noi abbiamo disegnato le grafiche e loro ci hanno messo design, produzione e vendita.
Tutti i pezzi di questa collezione limitata 5OM x bastard sono disponibili in alcuni negozi su strada – tra cui il 5OM Bolo Store che apre in questi giorni e festeggia i 10 anni del marchio – e online direttamente alla fonte.

Qui sotto il video della collaborazione e sul blog di 5tate Of Mind le foto scattate allo spot di riferimento a Bologna che ci salva anche quando fuori fa brutto e piove.
Proudly Made by Those Lazy Italians
Fotografie e video: Andrea Vespignani e Marco Santos
Musica: Shocca aka Roc Beats
Skaters: Mattia Restante, Alex Borgatti e Piazzetta players (Bo)