Today we ordered the last structural components of the bastard bowl that we are building inside the new COMVERT HQ in Milano projected by studiometrico.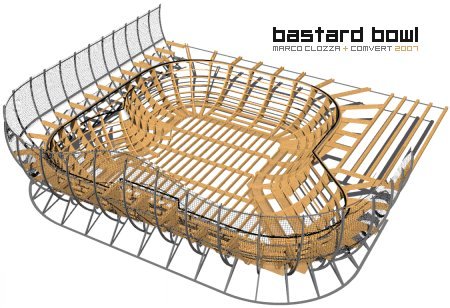 Laid on a mt. 15×12 area, the bowl is mt. 1.85 high with two hips, one lowered to 1.50 (the one on the left in the image above), an extension 2.50 high and a corner with elevator 2.10 high (low right). With a lazy radius of mt. 2.50 the bowl is completely made using CAD/CAM technologies applied with knowledge by engineer Marco Clozza of Atelier LC.
The bowl is reserved for recreational use and fun of bastard employees, team and friends.