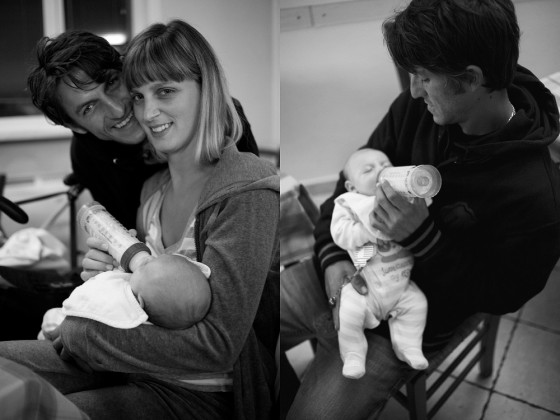 Marco Lambertucci, a.k.a. The Bauli, has been Jonathan's daddy for a couple of months now. Visiting him i was delighted with this happy family picture, who would have guessed it?
In beetween his pater familias commitment and his dayjob he still finds time and energies for a casual gap backside flip, one of his first loves.
Then there were (in chronological order only!) the Frontside Flip and Little Jonathan… But the very first love remains Jonathan's mother and Marco's companion Antonella.