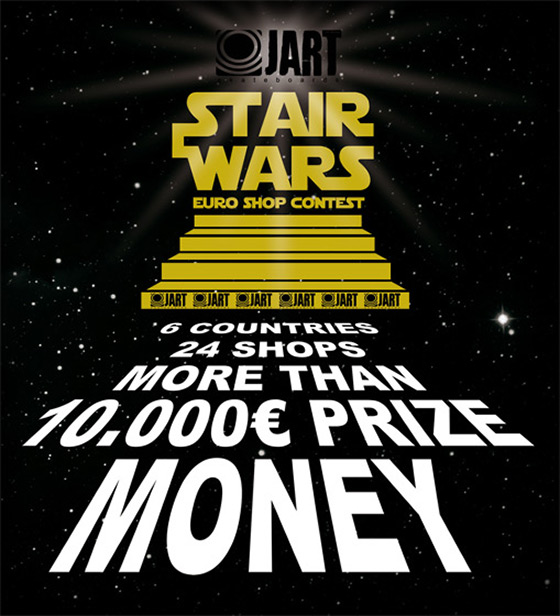 JART skateboards is preparing a huge contest between 7 european countries, including Italy.
The contest is meant for shops, who will enter with their shop riders and will produce best trick clips on 7 stair sets or more.
The best 3 italian stores will be invited with their best rider to the grand final in Hondaribia, Spain on July 31st.
Don't miss the 10.000 Euro total cash prize and the super afterparty!
Check the Stair Wars official page for further information.