by davidelp 30 March 2011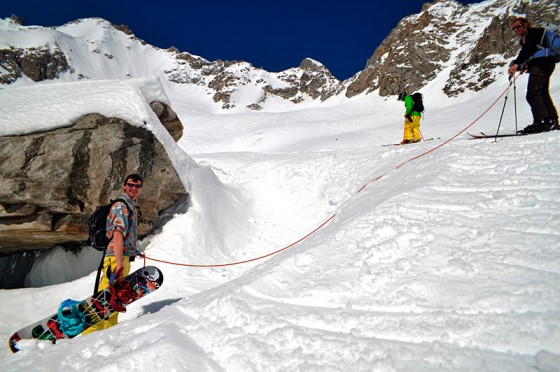 I think that local Monte Bianco ski mountaineers were looking couriously to a guy wearing an hawaian shirt climbing through glaciers and rifts.
Despite his unsual outfit, Whatza won the best snowboard photo contest at the Click On The Mountain 2011, killing two birds with one stone as he was testing the next year snowear.
A complete report by Andrea Giordan on the next issue of Snowboard Mag.