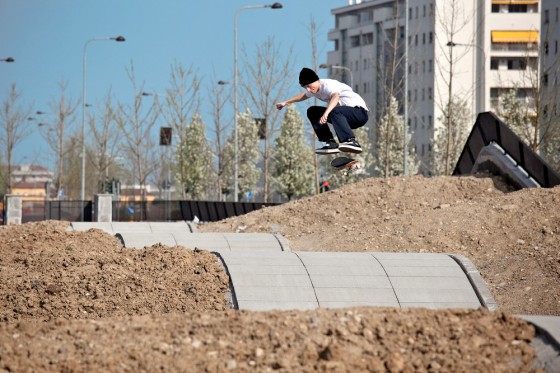 Edo Paris, experienced scrutator of the milan suburban areas, calls me telling me he has found a juicy spot for a photo in his upcoming 6:00AM interview, on which we are currently working.
We meet up with the Giordano Bros, and the first real day of spring assists us flawlessly. Everyone goes home with the job done.
While Edo, as a 007, raises curiosity around the new spot on his facebook page, i'm feeling WikiLeaks enough today to expose this fat kickflip signed by Nicola Giordano.
Enjoy springtime everybody!