by davidelp 7 January 2013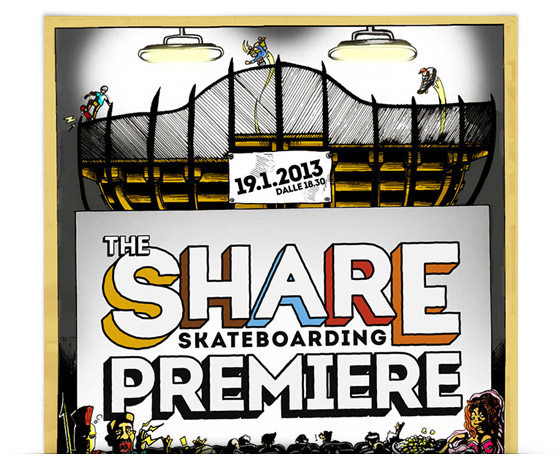 On Saturday, January 19 at 6:30PM at the bastard store in Milan there will be the launch of the new skateboarding-video-website SHARE.
Seats are limited. Please register to partecipate to the event on Google+ or Facebook.
The event is supported by the bastard store, Vans and Adidas.