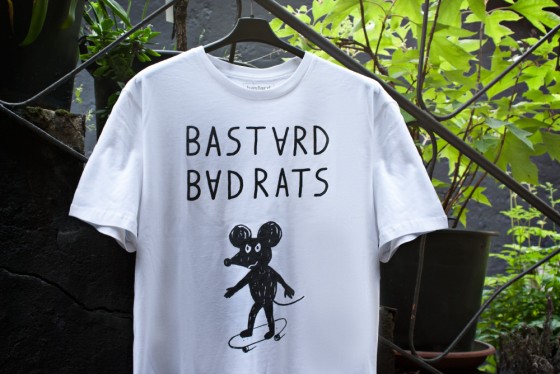 One of the most striking features of Matteo Perazzoli's work is to play with words and their anagrams.
bastard → badrats …this t-shirt fits like a glove for skaterats like us.
The t-shirt Badrats is part of the Jammin' collection and is available in selected stores besides the bastard store.