Here's a fresh and gnarly skateboarding video at the DC embassy in Barcelona featuring the JART pro team: Ivan Rivado, Mark Frölich and Bastien Salabanzi.
by giuli 27 February 2012
by giuli 27 February 2012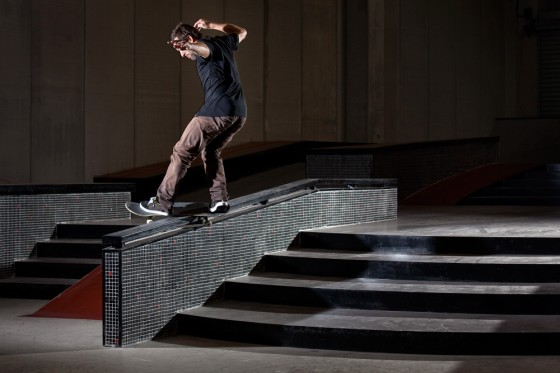 Daniele Galli is one of the first lucky italians to be invited at the Barcelona DC Embassy, recently opened DC's indoor private skatepark, and since it's pouring rain in Barcelona these days, he's been skating it non-stop. The official video and photos from the visit of the italian delegation will be published on the DC Embassy website. The photos will also be published in a feature article on the next issue of 6:00AM magazine.