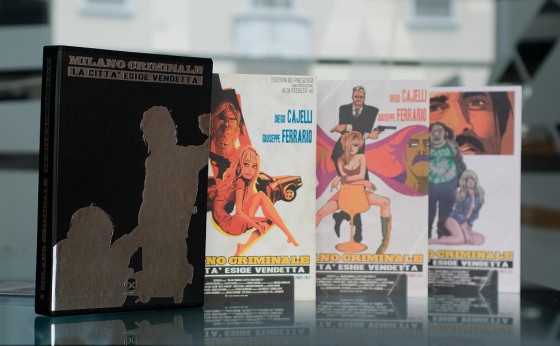 Today I'm happy to suggest a good summer book. The Milano Criminale slipcase.
For those who don't know Milano Criminale is a comic series about the Milan 70s criminal underworld. Bell-bottom trousers, mustaches, hot pursuit with glorious italian cars.
If you want to delve into the series take a tour on Diegozilla, the blog of Diego Cajelli, author of the series.
The limited edition slipcase "Milano Criminale – La città esige vendetta" contains three books of the last series and a fine art print signed by the authors.
Available at the bastard store.