by davidelp 24 February 2012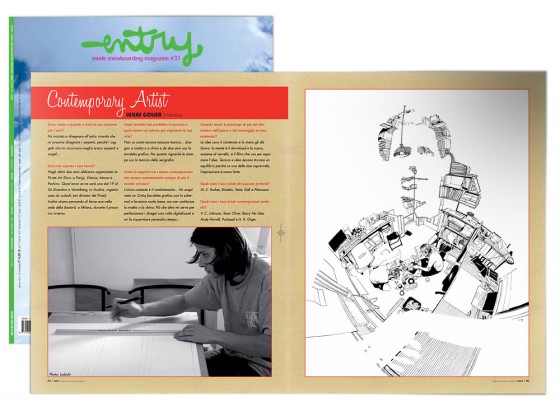 On Entry snowboard magazine #31 you can read a nice interview of Lukas Goller. For once, snowboarding gets left apart in order to explore his artistic attitude.
First of all Lukas is a free minded person who tries to express himself through ways he likes. In fact this three pages interview is more about his way of seeing art than about snowboarding.
Lukas collaborated to the designing of the outerwear for next winter introducing notable innovations. He's also the author of the "Lubert" graphic, shown here below, for the next bastard collection, Fw 2010, in stores in September.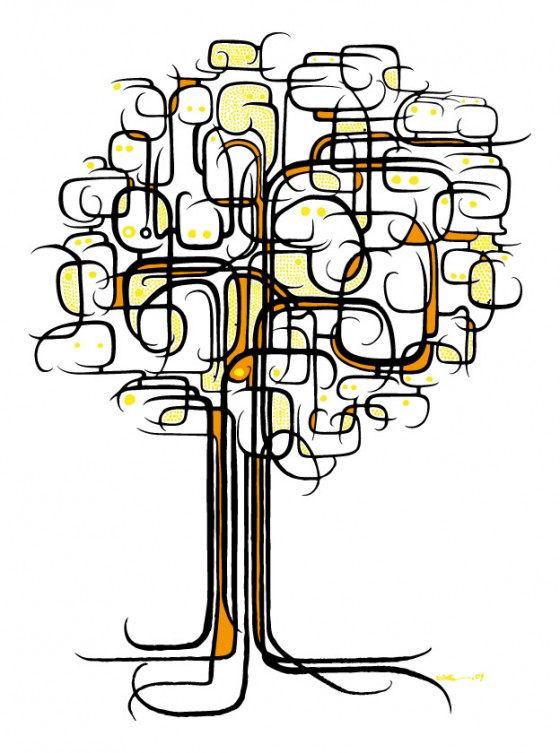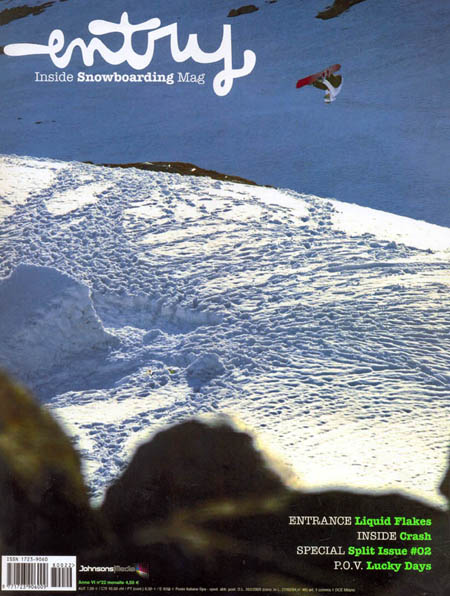 On the cover of Entry # 22 Mattia Molnar is doing a front flip indy. Inside there is a good interview with our suisse rider. The interview by Taz is about the feelings of Mattia for the snowboarding scene in Ticino Switzerland, and his true love for the mountain… He speaks about the Intol Crew project and how he sees himself in the future. Boiler did the shoots and he did a very good job.