by davidelp 2 December 2010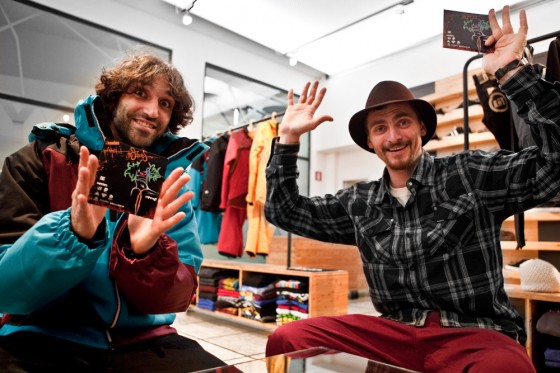 Matteo Borgardt, a.k.a. Whatza, back from his spiritual trip around India, just came by to say what's up. He showed up with Alessandro Miniotti, a.k.a. Killer, deus ex machina of Random Video.
Killer gave us the last few copies available of Too Much Too Serious, italian snowboard movie produced by Random Video, with two terrific videoparts by Whatza and Lukas Goller along with Tato Chiala, Lorenzo Barbieri and Filippo Kratter, just to mention a few. If you didn't see yet come to the bastard store to grab your own copy, it comes for free with the november issue of Sequence.
As a reward, we gave Killer a brand new Degree jacket so that he can stay warm and protected during the filming sessions for the next video.