by Ambra 11 September 2009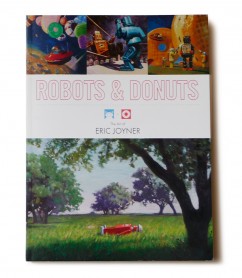 Hmm… I would describe me as an artist who tries to inject human pathos into robots. Trying to breathe life into robots. That's what I do. At least I try to. […]"
That's what Eric Joyner thinks about himself. He is a californian artist, author and main character of "ROBOTS & DONUTS", the last arrival at bastard's Bookstore.
All the drawings inside this book portray improbable robotic scenarios: robots shooting laser beams against mega killer donuts, pirate robots, robots fighting on a ring, space candy but also romantic robots in bucolic contexts. An amazing visionary collection of pure surreal Pop Art…
The curious selection of more than 50 titles that you can find at the Bastard's Bookstore, has nothing to do with  classic fiction, we decided to give room to  photography, design, graphics and illustration, music, street-art and obviously skateboarding.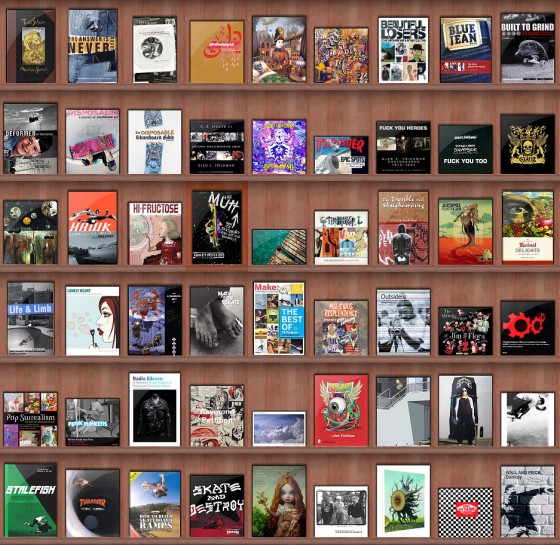 P.S. I'm Ambra and I'm the newbie at bastard store. I work here with Edo paris and I answer to mailbox/gtalk store@bastard.it