by GroS 14 September 2009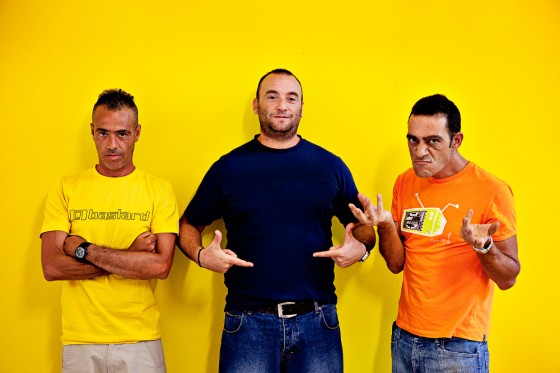 The italian reggae band Sud Sound System came by our offices on thursday to personally invite us at their concert wich was held the same night at the PD party. They even rocked our gear on stage!
We took some pictures here in our offices and then again at the concert, check'em out… I realize that the equation is now crystal clear: Sud Sound System stands for Salento as much as Bob Marley stands for Jamaica. Go see for yourself next summer in Salento! Next dates Bologna and Rome!