by davidelp 24 March 2010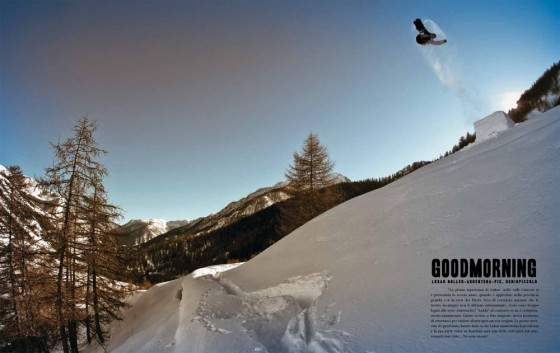 «Hi Lukas, what's going on?»


«Gut! I just left Innsbruck, I am going to Argentera! It's fa-antastik!»
Phone calls between me and Lukas Goller during this past winter would almost always start off like that.
Argentera is a small village counting 93 residents, near Cuneo. Lukas got so much into it he spent most of the last filming season there, as he was shooting for Random Video.
In the photo above, taken by Denis Piccolo and published on Sequence Snowboarding #25, we can peep a little preview of what's gonna show next season.