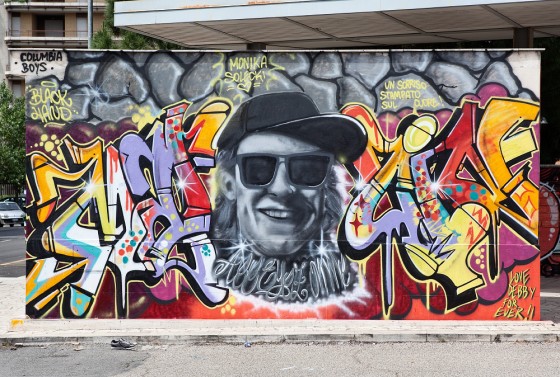 Last Saturday, May 29th, a Memorial skatejam was held at the Cinecittà Skatepark in Rome to say goodbye to our friend Marcin Solecki, prematurely departed on May 14th, 2010.
The event wants to be annual, and i really hope it does make it every year, and that the participation will be massive and fervent as it was for this first edition.
It's been a good day, a success, an occasion to meet old friends and find out new ones, cheering each other up. Skateboarding has always had a social cohesive factor in the lives of many of us, and so it was for Marcin. I was moved to see people i wasn't even expecting to be there, and i was moved by the awesome murale that the Black Hand, his crew, dedicated to him at the skatepark entrance. Marcin was a true friend and an inspiration to me, and i think he was to many of the people that were there Saturday.
A big thank you to everybody that attended the jam.