by davidelp 29 December 2010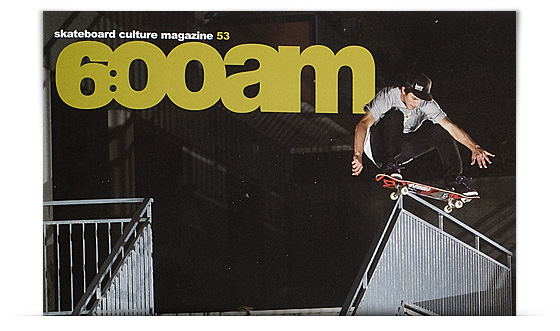 6:00 AM pubblished a depth interview to Marco Lambertucci.
Skateboard, sponsor, trips, work and family; ten pages focused on the italian rider. Interview by Luca Crestani and Ale Radaelli, pictures by Osde and Davy Van Laere.
A good way to know more about one of the few italian skateboarder well appreciated outside Italy.
Bella Sbrauser!