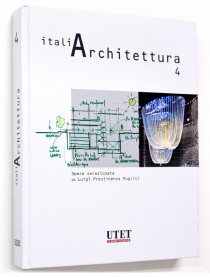 The book italiArchitettura (UTET edizioni) is part of a serie dedicated to italian architecture studios. This fourth volume deals with interiors and consists of more than threehundred pages, fourteen dedicated to the bastard store project of studiometrico.
Until now I think this is the best documentation ever published, with technical drawings and high quality details of the construction of the bastard bowl.
[…] questa quarta uscita di italiArchitettura è dedicata agli interni, che rappresentano un capitolo consistente, forse uno dei più importanti, della produzione architettonica nazionale. In un Paese dove si costruisce poco e si ristruttura molto è infatti inevitabile che parte delle migliori energie progettuali si riversino nel recupero di spazi già realizzati.

– Luigi Prestinenza Puglisi
You can buy the book online.
Watch out english readers as the book is written in italian only!