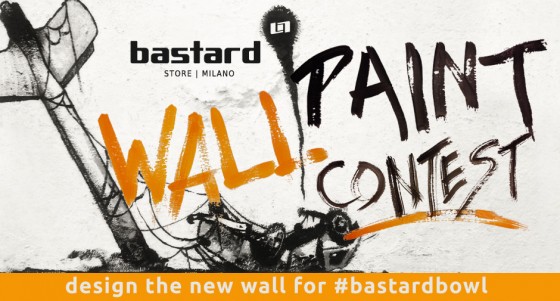 Today the bastard Wall Paint Contest to paint the bowl wall begins and you can start sending your artwork to the judges. This year the works received within 9th April 18th April 2015 will be printed and exhibited at the bastard store during the week of Salone del Mobile (a.k.a. Milan Design Week – yes we will open all of our spaces for the occasion and we will host daily skate sessions in the bowl too, every afternoon until dusk!)
Time is short but as we all know, this is only another kick to creativity. Click on the image for more information.
Check out this post to see the artworks received in 2014, when Riccardo Di Stefano won with his Korean Secret Weapon.