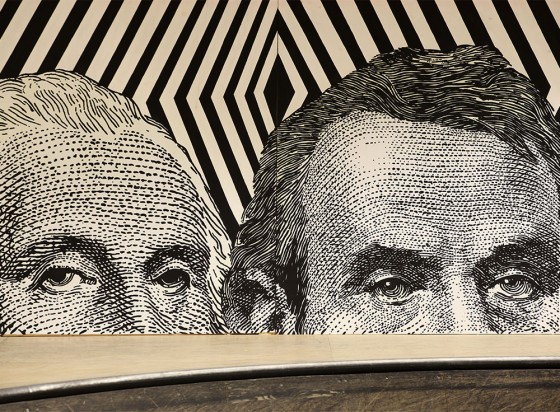 According to Paolo Proserpio "American Presidents have a beautiful haircut", enough to win the main wall of the bastard bowl with the Wall Paint Contest 2015.
Starting May 7, a two months delirium made of acrylics, wood, cockroaches, pigeons, Big Babols, spray cans, nails and screws, reveals details and pieces of the pop culture. Jackie, the most stylish wife of all (John Fitzgerald Kennedy R.I.P. 1963) is effigy of the brand of the Presidents' hair lacquer: Hair Cut.
A pattern on the label mix sacred and profane: Lee Harvey Oswald (killer of Kennedy) with Jack Ruby (killer of the killer of the 35th president), whose eponymous band is also the soundtrack of these two months of work.
The 60 Jaquelines Lee Bouvier watch with their third eye on the 5 presidents of the 5 American notes: 1, 5, 10, 20 and 100 sprouting from the bowl (such as the Rocky Mountains) in size 8.10 x 1.90 meters with an optical pattern.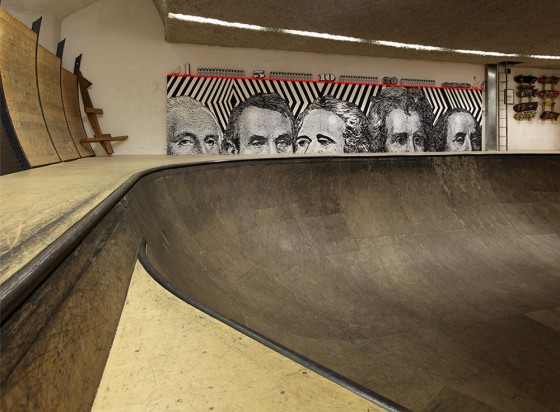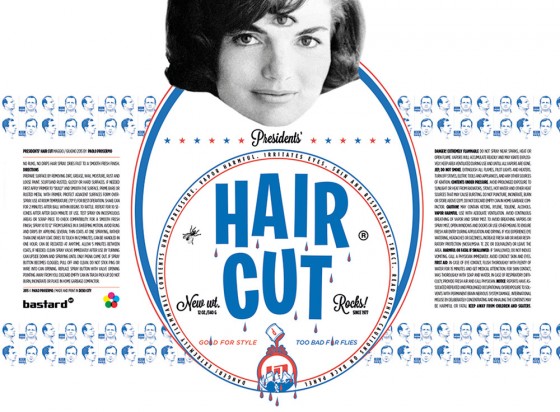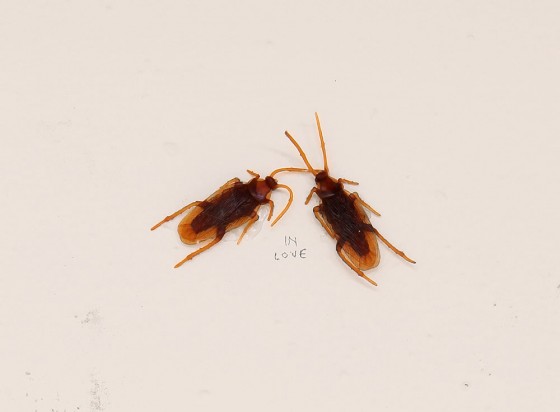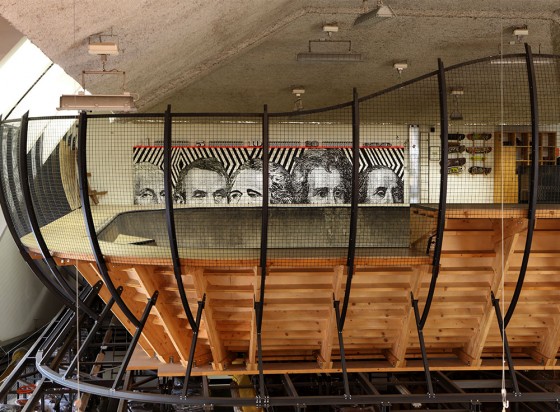 Presidents' Hair Cut was installed on July 4, 2015: Independence Day.
All photos by Andrea Rossetti.