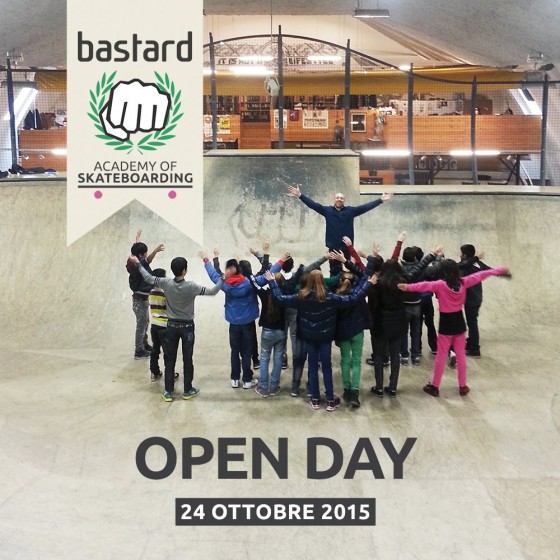 Do you want to learn how to skate the bowl?
Subscribe on: bastard.it/opendayaos
Come to spend 1 hour with us in the bastard bowl or share with your friends. It's FREE but space is limited… hurry up if interested.
We at the bastard store definitely took so long to start this program because we always had a sort of repulsion for schools and teachers (based on our personal experience both in skateboarding and in the wider learning field).
On the other hand we had so many requests over the years for lessons, schools, training and all sorts of HowTos (yes, people love them!) that the pressure was too much not to handle this matter. Also we've seen lately that the environment is over populated with all sorts of "skate teachers" appointed by some kind of "official organizations" pretending to tell you what is good or not and how. Even basing the teaching on some invincible method where you learn by not making mistakes.
Well… we think that's mostly bullshit and we hope that you will soon learn to fall, rise and fall again being able one day to even build your own obstacles to overcome, enjoying the journey and not worrying about the arrival.
So we decided to do it our way and launched an Open Day in our offices on Saturday, 24 October to see how things will evolve, together.