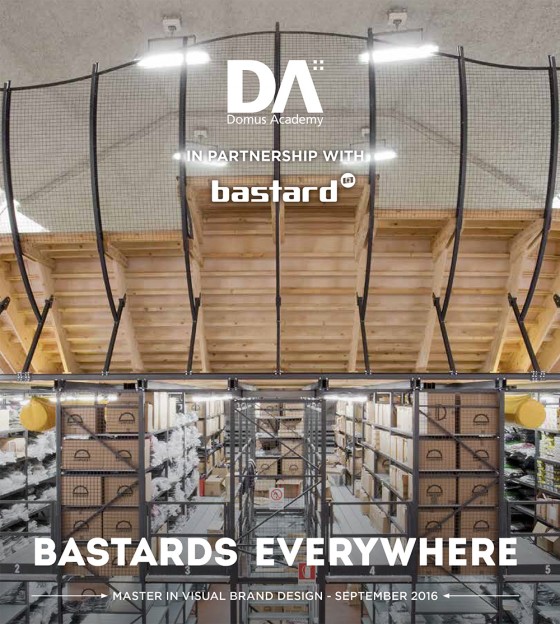 We are happy to announce the new Bastards Everywhere competition to get a scholarship for the Master in Visual Brand Design of Domus Academy.
This time the goal is: "[…] to identify an area or a location and create a coordinated brand image designed for a new Flagship Store aimed to engage new passioned customers around the globe. The new Flagship Store will exploit the strength, from a communication point of view, of bastard's core values through a "cultural project" by considering contextual opportunities and by transposing the company's approach towards your own cultural identity and / or your country of origin cultural system."
Get the best out of your country or share with your friends around the world and help us reach them!