by Riccardo Tognella 17 February 2016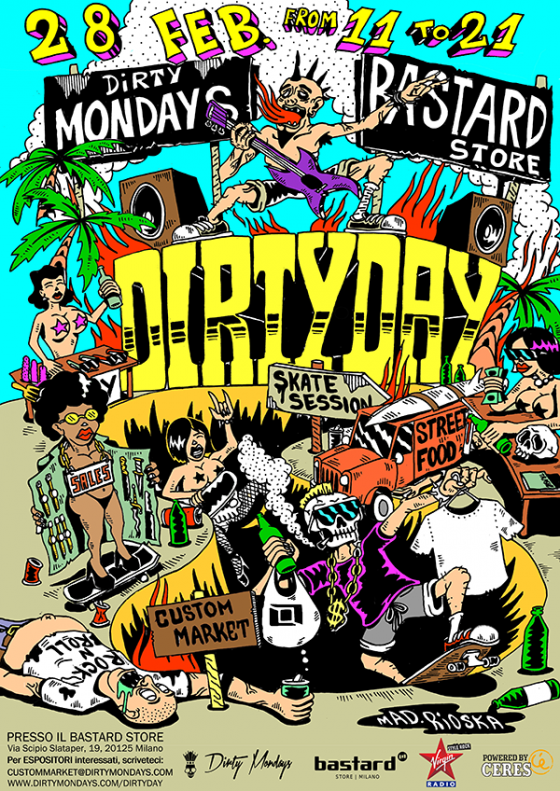 Sundays were for going to the cinema! Why should we change these habits?!
On Sunday, February 28th  from 11AM to 9PM here at the bastard store we will host the first Dirty Day, a day dedicated to rock and its unavoidable mix with skateboarding, organized by the Dirty Mondays Milano collective.
For the whole day the bastard store will evolve into a big custom market with dj-set and live music, in which the exhibitors will have their own space for selling their products. Beer and foodtrucks parked here in and there.
The bastard bowl will be dedicated to skate session and gift for tricks for the bangers, accompanied by drums and guitar on the platform.
Subscribe to the event on Facebook or to the one on Google and come to visit us with friends, entrance is free. #DirtyDayDM