by Riccardo Tognella 1 October 2016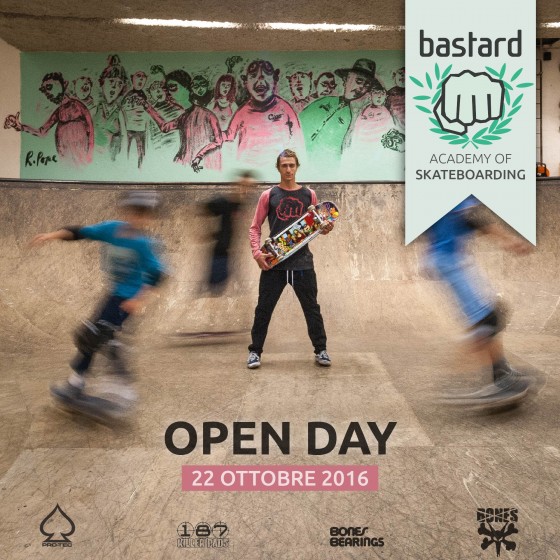 Do you still want to learn how to skate the bowl with us?
Subscribe on: bastard.it/opendayaos
We at the bastard store decided to launch Academy of Skateboarding's new Open Day in our offices on Saturday, October 22, open to everybody, upon registration. Come to spend 1 hour with us in the bastard bowl or share with your friends. It's FREE but space is limited… hurry up if interested.
As usual, thank you Pro-Tec, 187 Killer Pads, Bones Bearings e Bones Wheels for supporting us!