Gianluca Mariani and Carletto Lalumera, two long time skaters from Milano, today discovered to the people at the local Parco Lambro Skatepark, their fridge-van Spaghetto that you can see in the pics below.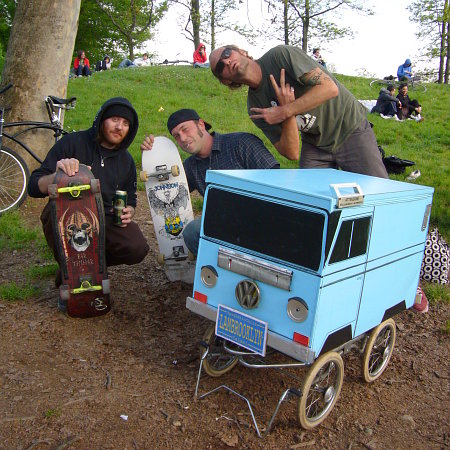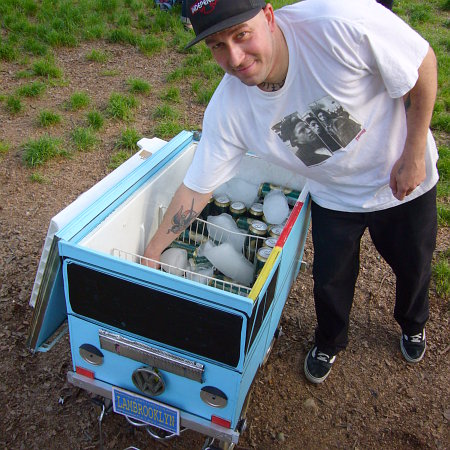 useful – keeps cool many beers
beautiful – the design speaks for itself
transportable – with balanced wheels it can ride on the worst terrains and you can take it with you everywhere
ecologic – instead of trashing an old fridge and a cradle you can reuse them cleverly. Loaded with ice blocks it keeps the temperature for the whole day.
economic – go visiting your attic and maybe you'll find all the materials to build your own version
If this is their contribution to the upcoming design week in Milano… Design Award ad honorem!