Those who believed Bali was just a surf location have to finally change mind, as two concrete bowls were recently built (a third one is in the make) and there's also a secret indoor miniramp with pool coping… i've found out through rokma who really liked it there, and decided to stay for a while.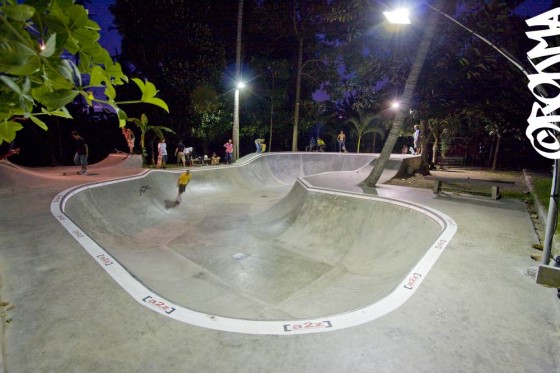 The bowl in Sanur is private yet owner Julien welcomes guests from all over the place and often organizes after sunset sessions (due to the heat) and textbook bbqs. Very well lit, with four hips and different heights it's definetely a spot not to be missed, and the locals really make you feel home!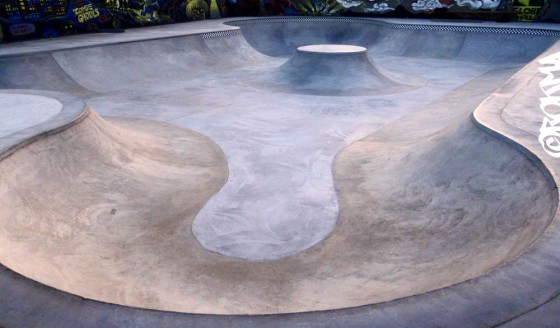 The Globe Bali Skatepark is located next to the airport in the parking lot in front of the Globe warehouse, free entrance and lit up at night. The surface is really smooth and properly made as you can read in Bali just got better! by Gregor Rankin. Once you get adjusted to the hardcore curves and the concrete coping you're not going to leave easily… but then you remember that the fish market is close, along with all the nice little beach restaurant and you kindly say later. This is also a spot you don't want to miss. Get ready to change your trucks if you like to grind and you go there often, as it's really tasty!
Basically: it's surf time when it rains, and skate time when it's dry.