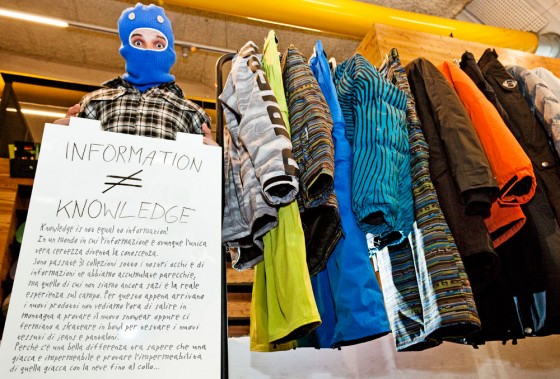 On Wednesday January 11th we had a big party in our headquarters to present the new bastard,  Electric,  Jart,  DVS, Lakai,  Matix and Makia Fall Winter 2012-13 collections and a brand new DealerZine, that represents a big step forward compared to the previous ones! During the party we also inaugurated the new binocle working space… unfortunately we couldn't document the opening due to a generalized state of dumbness, partially related to an overall abuse of a freaking awesome unfiltered wine ;)

Kudos to Davide / MatteoV / Giuliano for the amazing new catalog, to Sonia & co. for the event organization, to MatteoM / Lukas Goller  for the new products and the high quality collabos they managed despite tight schedules and reorganized resources, to Bruno for the excellent music and to Nuccia / Anna / Max / Muriel for everything else.
P.S. From next Monday January 16th until Tuesday February 28th, the upstairs showroom space at the bastard store will be open almost everyday for pre-sales on appointment. If you are a dealer, and you would like to receive the new catalog DealerZine #31 FW2012-13 with all the products, personalities and the background stories, just contact us and we will be more than happy to send you a hardcopy.