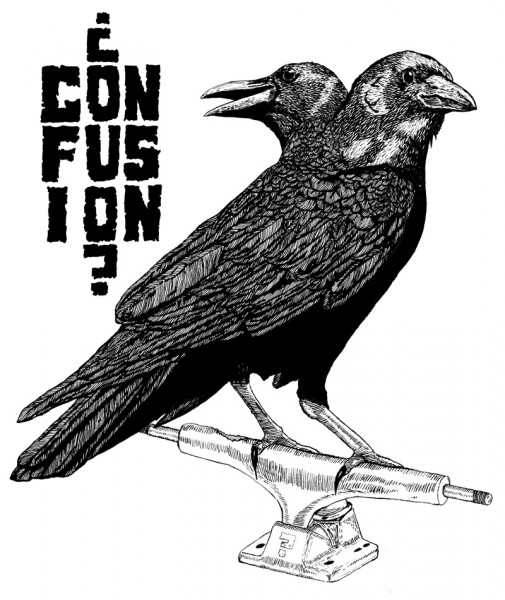 Some remember the Concussion magazine run by Jonathan Hay. Occasionally you would get it at some skateparks around the world and you couldn't not appreciate the contents and the flavor, really similar to the first Thrasher issues.
Since a while Jonathan gave life to Confusion, that here in Italy  is  was almost impossible to find… now every new issue is available in Italy at the bastard store for 4 euro. It's worth all of them.
Confusion is an underground skateboarding magazine with a primary interest in DIY skate spots and skater built concrete parks in local scenes all over the world. The magazine also covers sub-genres of these underground scenes with a partial focus on somewhat undiscovered music, art and occasionally some hardcore surfing.

A downloadable PDF of the previous issues are available for online viewing just before the new issue is released. Confusion Magazine truly has a world-wide audience wherever the internet is available, not only for those who hold a copy of the print magazine.
Website: confuzine.com
Vimeo channel: vimeo.com/confuzine
Facebook: facebook.com/confusionmagazine