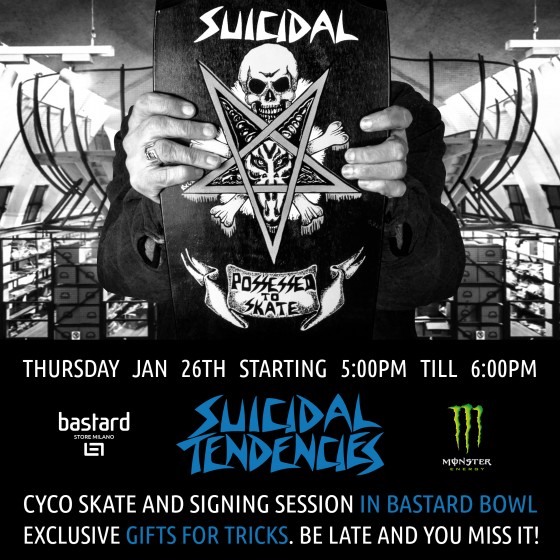 An entire generation began skateboarding with their soundtracks, this was a long a time ago. Today the Suicidal Tendencies, beside releasing their great new record World Gone Mad (get it!) with Dave Lombardo on drums, are travelling around Europe with the Persistence Tour.
On Thursday, January 26th starting 5PM till 6PM the Suicidal Tendencies will be up in the bowl here at the bastard store in Milan for a signing and skate session including gifts for tricks for the heaviest skaters' run, with riffs of their last record. Bring original ST records, bandanas, skateboards and memorabilia for signing… we are producing a very limited edition silkscreen print that you'll be able to acquire in our shop during the event.
N.B. Be on time as the event will last for 1 hour only, as we have to take them back on stage to play live on site!