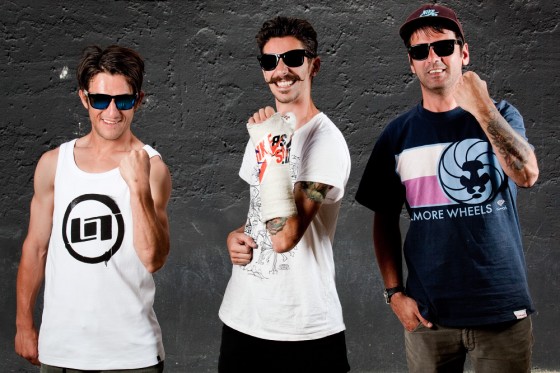 Special guests today at the bastard store: Marco Lambertucci, Luca Crestani and Sergio Minnici.
While Marco was shooting for the next bastard ad Luca and Sergio, just back from a tour in sunny Sardinia, renewed their style with new Electric shades.
Who guesses which superhero Bauli is going to pose in the next bastard ad will win his original New Era hat that he kindly forgot here.