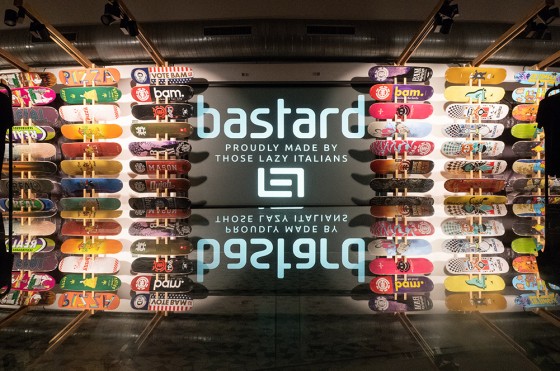 Recently we re-converted the bastard store's foyer into a legit 'skateshop'. A skatewall consisting of larch wooden racks showcases 140 decks on sale.
These racks have been designed by our friends from the milanese architecture studio binocle and are made out of upcycled wood from our previous flooring, the racks are self-illuminating and can be dismantled and folded on the occasion, restoring the original entrances of the old cinema's gallery.
Seems like it's true that a good project never ends as the development is continuous.
p.s we are working on adding all the skate stuff to our online store, currently only a small part is visible online, come visit us in via Slataper 19 in Milano for the full set.