by lorebini 31 August 2011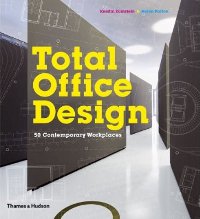 Thames & Hudson has just published Total Office Design – 50 Contemporary Workplaces, a 320 pages book edited by Kerstin Zumstein and Helen Parton featuring fifty office projects from around the world.
To the bastard store by studiometrico  the editors dedicated four pages with pictures by Giuliano Berarducci.
The book is now available at the bastard store – as usual – and costs € 30,00.