by vecho 30 November 2011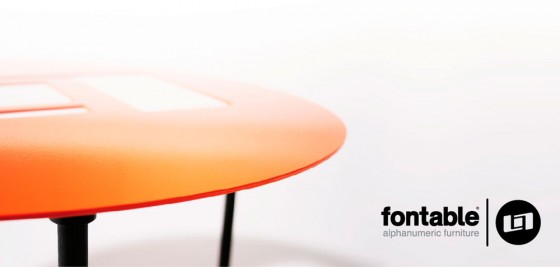 Fontable is a project by designers Alessandro Canepa and Andrea Paulicelli: a new concept of modular elements that form tables using graphic signs; alphanumeric furniture as they call it.
Today they present their first special edition of fontable × bastard.
Tables are made from steel sheets with lacquered paint for indoor and outdoor use, with adjustable legs in painted iron that allow the overlapping and combination of table surfaces.
The Skulltable, that reproduces Ricky Fiorentini's original skull design, and the Roundtable that reproduces the original round bastard logo have been created specifically for bastard.
Should you want to know more about the fontable world you can visit their website.
Read the rest of this entry »